Kodi is a full-time resource for viewing IP television, playing video and audio files. You can download this program and install it on different devices, such as devices on an Android platform or a personal computer. A multifunctional, powerful tool, however, can cause a few minor problems to even the most inexperienced users.
General features
This media player has many useful features such as:
Play audio files in any format. The user can organise his personal music collection because of support for playlists and tags.
The application supports video in different formats, including streaming. You can also browse the TV series or programs you have recorded and sort the episodes by season. This will certainly make it easier for you to find media files.
Importing photos into the library and viewing in slide show format.
Possibility for the user can record ethers and watch live television broadcasts due to PVR tech.
Wide functionality of the player, which additional programs from a special catalogue significantly expand. Therefore, with the DOSBox emulator, you can install programs and games on your device that are adapted to MS-DOS. In addition, there are emulators of various consoles that will allow you to enjoy old games.
Interface settings
If you only activated this program for the first time, you will surely admire the beautiful English interface. Nevertheless, you can change your language if you don't speak English. To do this, you should press the stick button at the left top of the page and take several steps:
Select the "Interface Settings" section.
Then go to "Regional" и "Language" subsections.
Select the appropriate language from the list, such as English.
In addition, the interface settings will help you determine what the main menu will display for you every time you visit this program.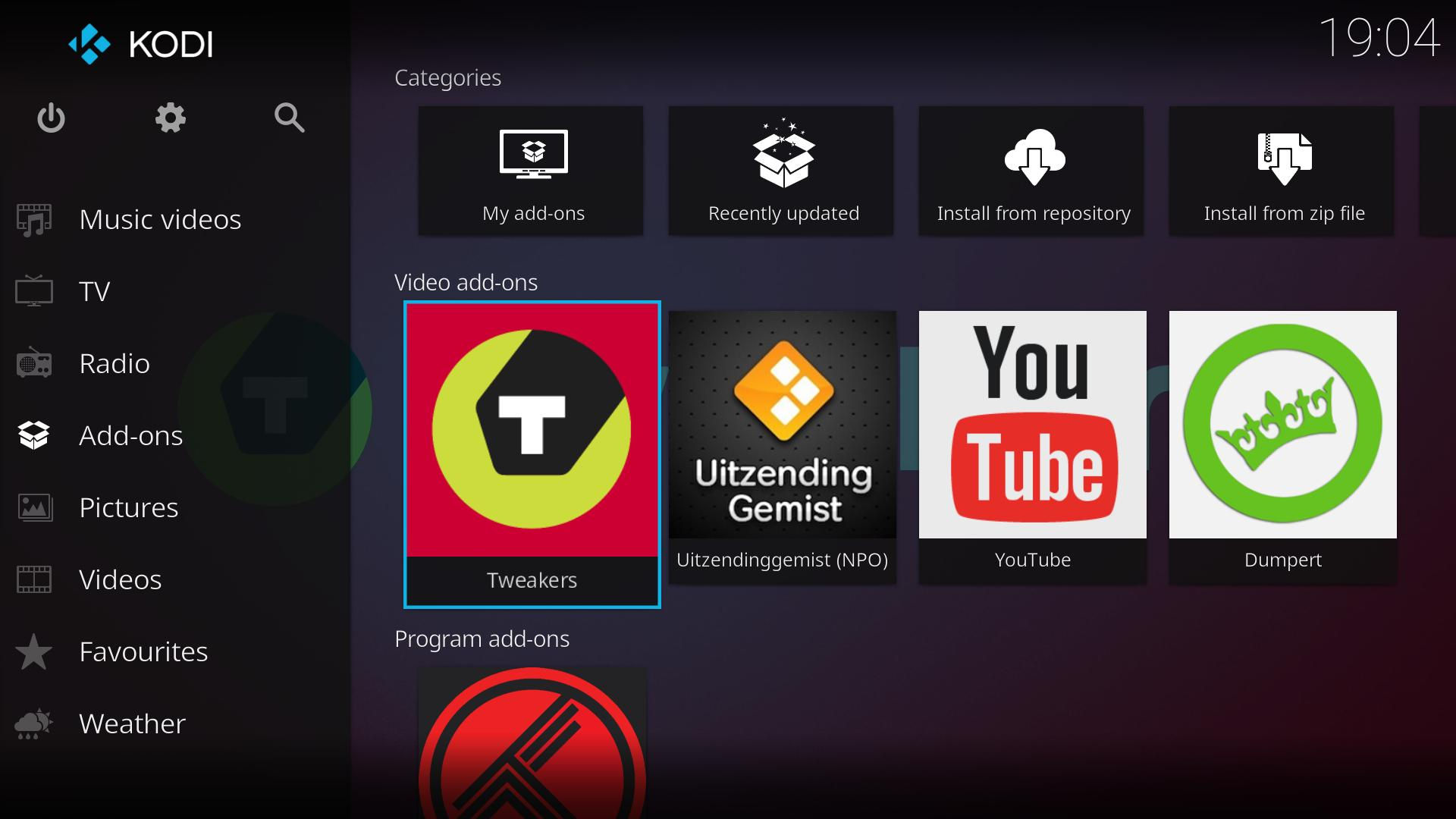 Video viewing
As a rule, users choose Kodi to view videos. This application can open video files in two ways. Thus, the user can view saved videos or browse files from the Internet.
You should select a specific menu category to view movies that other users have uploaded to the site. Folders with files will be available to every user. Each video file has a short annotation of its story.
There are times when the program does not see a folder on the computer. In this case, you can select the appropriate menu item and simply add it to Kodi. Before that, a preview of the file system will be made available to you, and it will offer you a selection of the folder. You should specify how many video files are contained in a folder. You should then write the source name.
You can select a specific item in the main menu of this program to play a movie or show. After that, the add-on installation follows.
Kodi is a free platform for playing audio and video files of any format. You can form your personal film collection in the media library of this program, which also has the name «catalogue with classification». This application has many useful add-ons that will increase its functionality of this app. As a result, users can receive content, play it from third-party devices and share it with their friends.