Terrarium TV is a tool for devices with Android platforms that helps users search and view thousands of TV programs and movies online. The built-in search bar provides access to the multimedia database absolutely free and without registration. If necessary, the user can download the videos he likes. He can view them with an original language track (such as an English track) or native-language subtitles before choosing the audio language in the settings. This program has a rather small size with many functions. It won't take much of your RAM, even if it works in the background.
There is a trailer and a short story description for each movie. You can easily rewind the video series and even adjust the volume as you play the film. You will see all the content you have already seen in the appropriate section.
The user will be able to immerse himself in the world of television show or cinema if he uses this program regularly. Installing a program is a very easy process that doesn't require specialised skills. Once you have downloaded and installed this program on your mobile device, you will immediately have access to thousands of movies that you can get to know even in the original language.
Film search
After downloading and running this program, the user must choose the video player from which to play the content. It can be a built-in video player or a player that you install on your device from outside resources.
After Terrarium TV installing on your Android device, you will have full access to a wide range of television shows and movies. Before playback, you can read a short description of a program or film. A simple touch interface will not cause users difficulty in communicating. The most popular movies and series are collected in a separate tab. Such a platform helps users to add favourable videos to the selected category and save them in the memory of the device.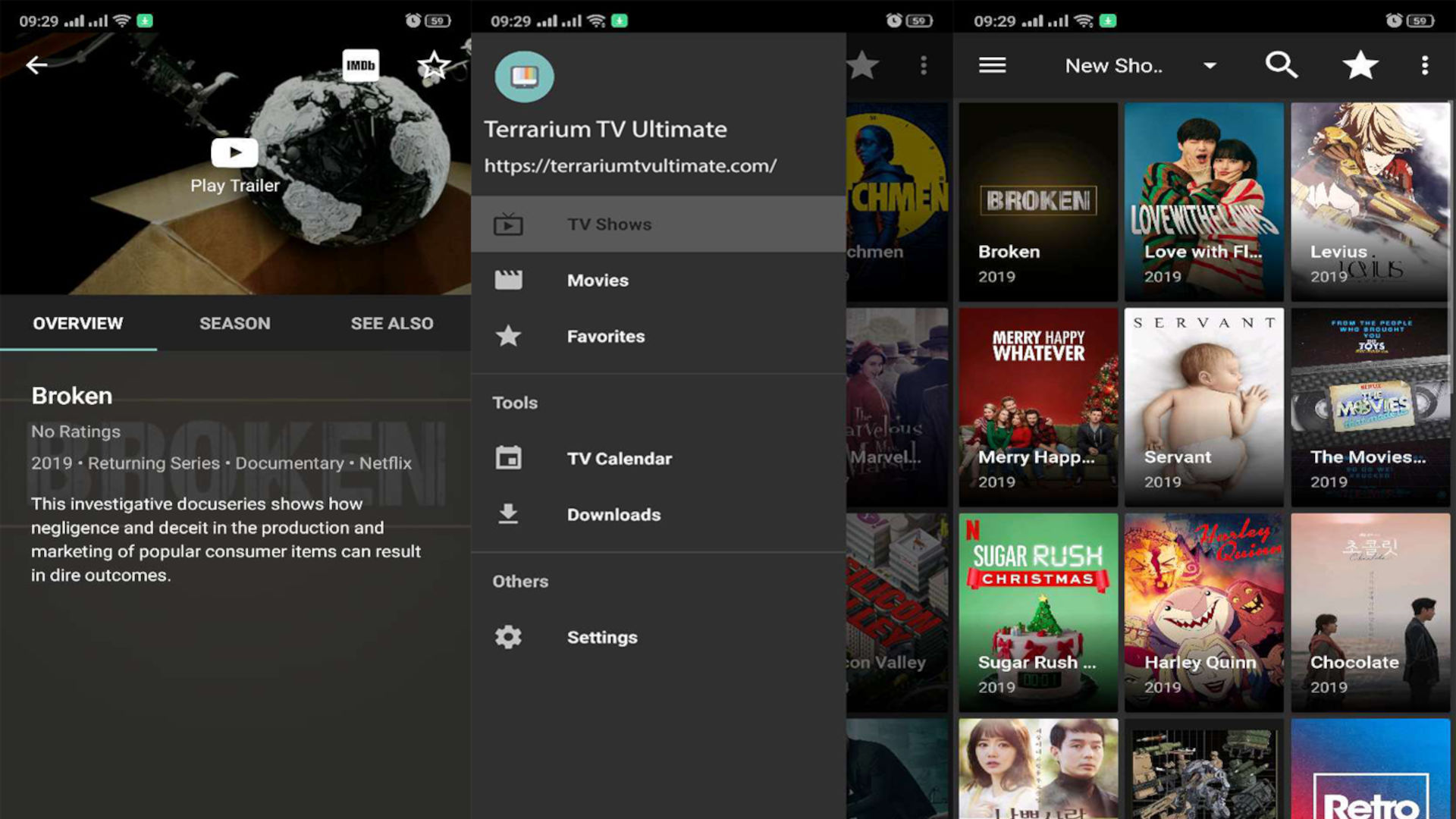 General features
After downloading and installing the APK file, you will be able to start using some of the strengths of this program immediately:
The most popular series and movies on the main page of the site.
Different versions depending on the quality of the image.
Manual search with the usage of different filters.
A function called «TV calendar», which will help you to view the daily schedule of movies and TV shows, as well as upload and transmit content in the appropriate resolution and format.
Different settings for subtitles.
Equipped with a built-in video player.
Possibility for the user to view content in different languages.
Possibility for the user to upload favourite shows or movies on the mobile device and view them without connecting to the network.
This program has advanced compatibility with all versions of the Android platform.
Terrarium TV programs are the ideal way for you to start playing your favourite video immediately. Users can watch movies recommended to them by their friends, too.