SnagFilms is a platform for mobile gadgets on the Android platform that allows you to watch full-length and multi-part films. Feature of the application – the authors of the presented content are independent filmmakers. By downloading and installing the application, the user will have access to a movie that differs from the popular one. For example, here you can find art-house cinema, a collection of films by Lars von Trier, documentaries for every taste, and Korean hits. Users can watch movies online, or offline by downloading them to their smartphone. It is possible to add an interesting video to the "Favorites", view trailers, and also search for programs and films based on recommendations. Having opened the application, the user needs to register and create an account. By logging into it, he will have access to a huge collection of movies that can be watched on Android. You can log into the utility via social networks Facebook, Twitter or Google, or create a free account by email. A subscription allows you to watch featured movies. If the user does not want to register, he can skip this point.
Search Movies
You can search for movies and TV shows in the app using different criteria. Users have the opportunity to read descriptions, reviews and critical reviews. If desired, the video can be downloaded to the gadget in order to later view it offline. Here are collected feature, documentary films of different genres for adults and children. Movies can be watched with original voice acting or subtitles. In addition to full-length films, the application contains series of different directions. There is a list of recommended videos, as well as sections with news and popular films, so that the user is always aware of what others are watching today. There is a built-in video player that allows you to expand the image to full screen and adjust the sound volume. It is possible to create playlists by adding them to favorites. If you want, you can share a link to your favorite content with your friends.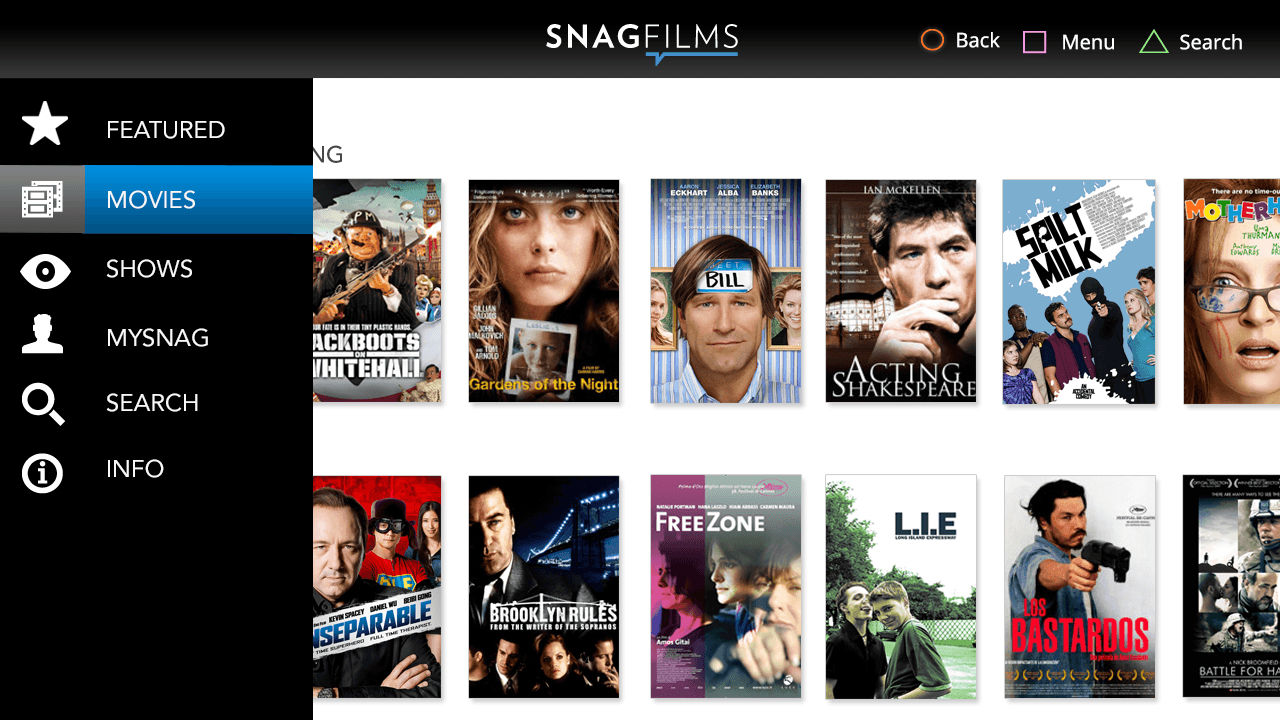 Peculiarities
Main features of the application:
you can download and use the utility completely free of charge;
view thousands of full-length and multi-part films;
it is possible to search by applying various criteria;
trailers are available, you can read reviews, reviews of critics;
viewing is possible only if there is an Internet connection;
compatible with gadgets on the Android platform.
SnagFilms is a free on-demand streaming service that offers high quality full-length and short films, TV series and talk shows. The application has a unique opportunity, it offers content based on the user's interests, collected from accounts from social networks.